Montauk Sofa's new campaign featuring the remarkable Carmen Dell'Orefice, Paul Mason and Josh Mario John launched at IDS West. La Carmencita's legendary grace and timeless beauty epitomizes life lived large. Creative direction and Design: Boha Design, Photographer: Christoph Strube, Stylist: Mark John Tripp, Hair & Makeup: Jamie Hanson #livelarge #CarmenDell'Orefice #montauksofa #idswestPs. There is an oversized catalogue in 5 Volumes that is definitely a must have and our updated website montauksofa.com features Carmen, Paul and Josh in a spectacular editorial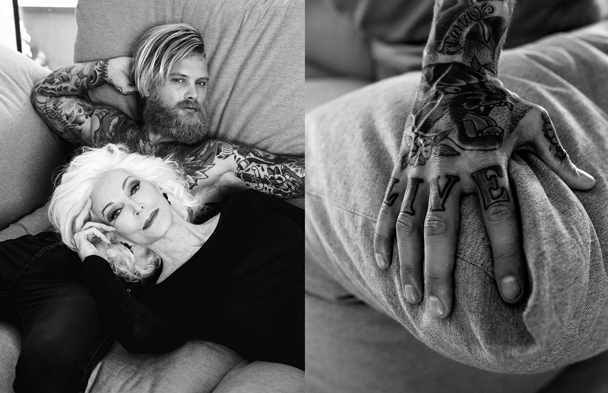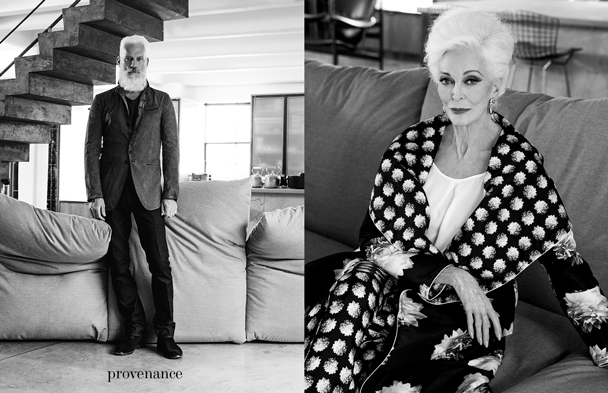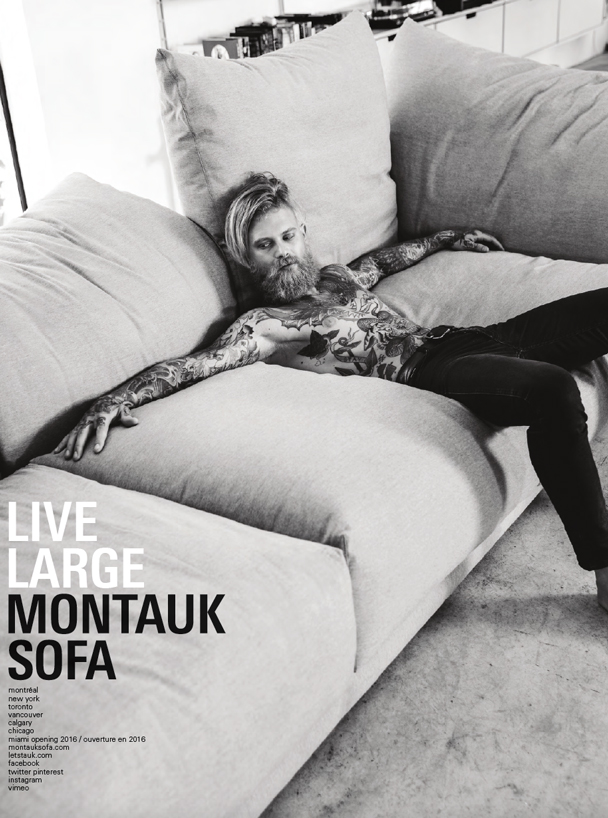 The sofa ( Bend me, shape me, any way you want me ) as all the sofas custom built by Montauk Sofa is a down filled sofa that manipulates itself to every body type. The back and arm cushions extend well above your head to give maximum support and can just as easily fold down to 26″ in order to minimize the volume of the sofa allowing it to fit into the smallest of rooms. Modern design engineered for maximum comfort.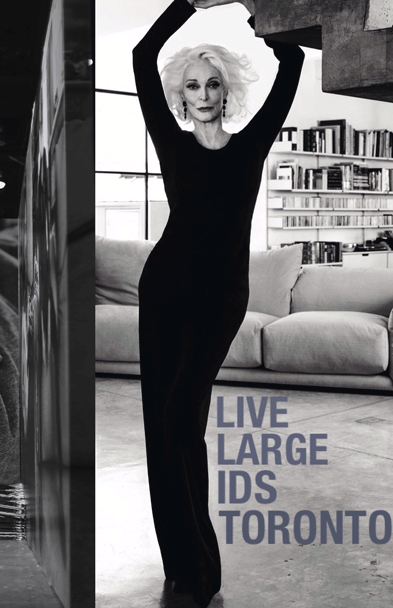 Carmen Dell`Orefice dispels stereotypes that in the modeling business the age of 30 is too old. She still rocks the fashion world at the age of 84 and shows no signs of stopping.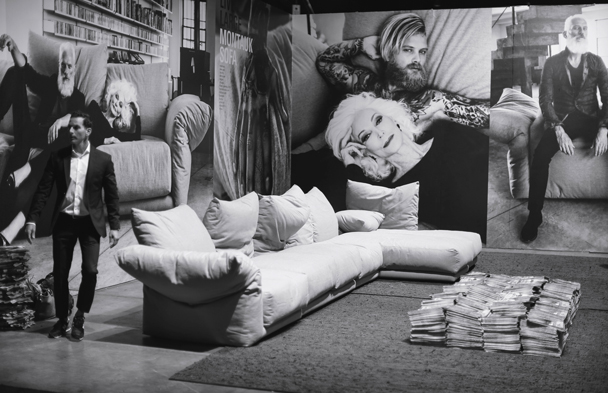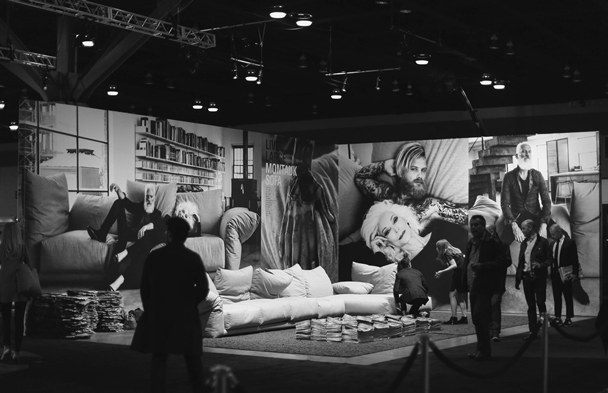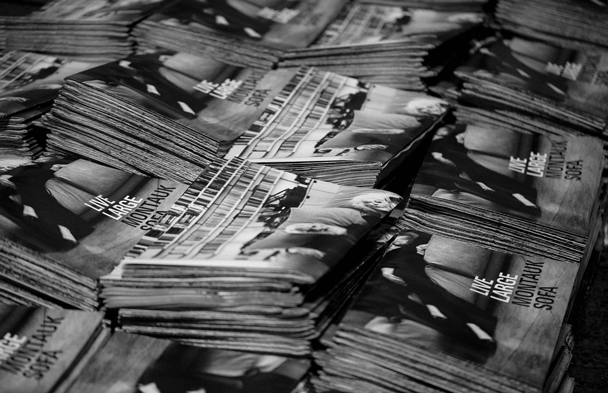 Photos of Montauk Sofa's IDS West booth by Lauren Nicole Foot