Montauk Sofa is delighted to introduce you to our new DREAM collection, the ultimate in luxury and comfort for the bedroom. Considering we
spend a third of our lives in bed, finding the right one is important. The
difference a good night's sleep on a handmade properly constructed
bed can make to how you face the day ahead is huge. A bed isn't just an
investment piece that provides you with aplace to lay your head — it's
also a reflection of your design aesthetic.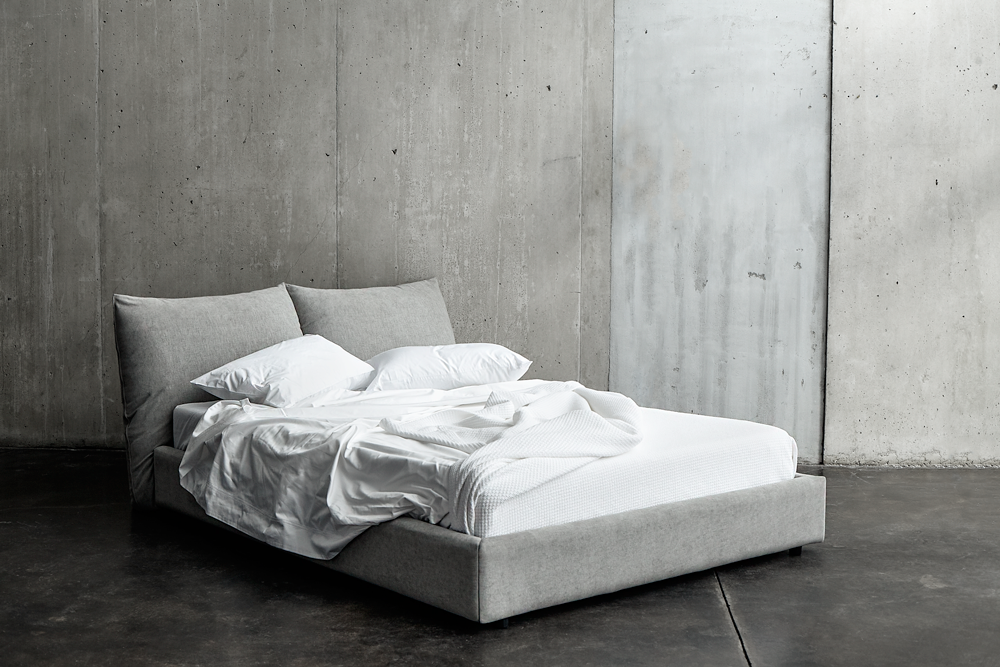 The same quality and craftsmanship that Montauk is renowned for goes into every bespoke, hand made piece produced for the collection. The Jane bed debuted at IDS Toronto to rarified reviews and Montauk has recently added the Lewis bed. All our beds are available in King, Queen and twin sizes.


Jane bed measurements:
Double bed 62L x 96D x 39H
Queen bed 68L x 100D x 39H
King bed 88L x 100D x 39H
Twin bed 45L x 96D x 39H
Mattress rail 12H
Custom fabrics available