Danny Chartier and Tim Zyto hit the fairgrounds running at the SALONE INTERNAZIONALE DEL MOBILE – the International Furniture Fair… in Milan last week. As Dedicated Followers of Fashionable furniture, taking the pulse of design trends, sourcing cutting edge fabrics and networking with the best designers in the industry has become an annual "Rite of Spring". Although monochromatic primary colours and vivid pastels could be seen in installations throughout the Salone, there is no denying that shades of grey are here to stay. Sofa couture is evident in innovative stitching, folds, and piping and the grey upholstery in evidence pays homage to menswear suiting fabrics and tailoring.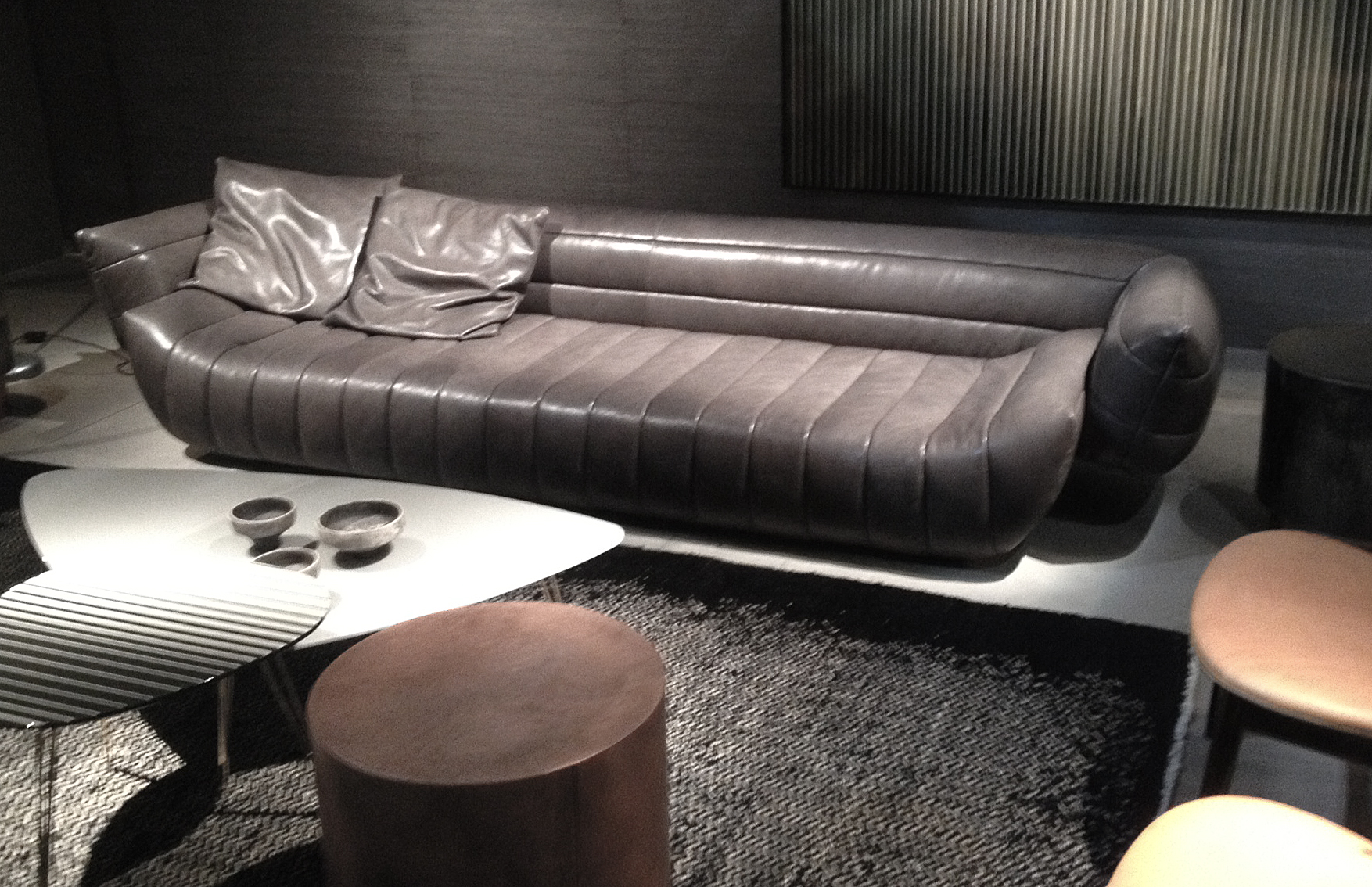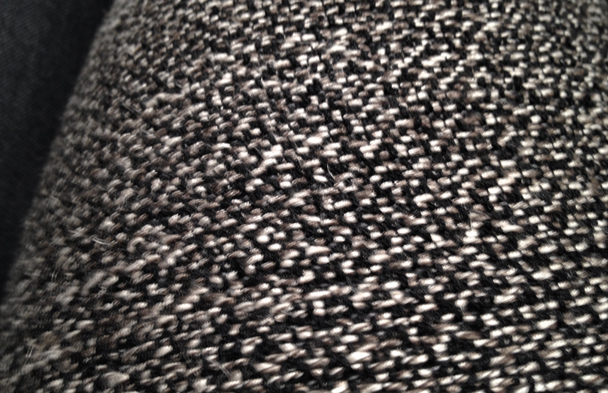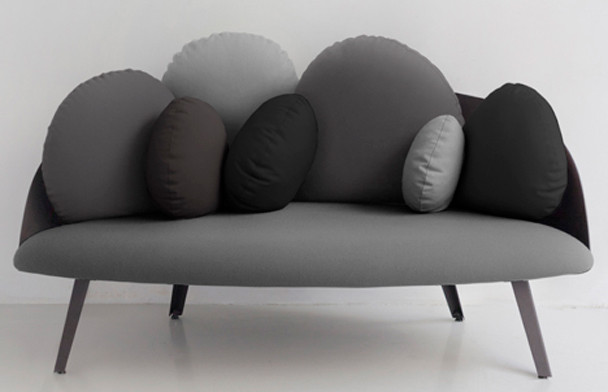 Milan 2014: Cushions scattered on the Nubilo sofa by French designer Constance Guisset look like a collection of giant pebbles. As seen in www.dezeen.com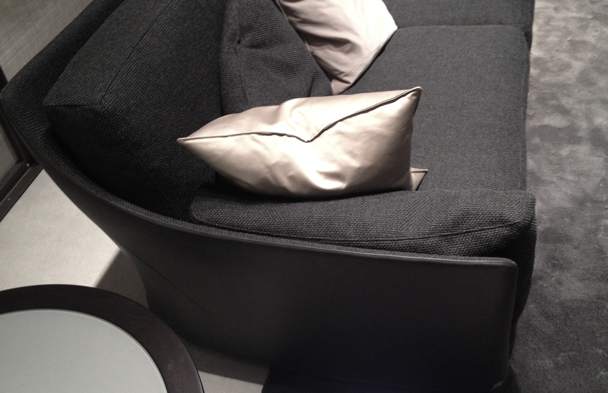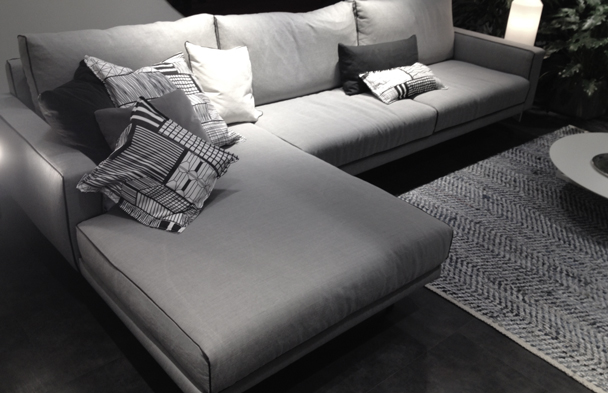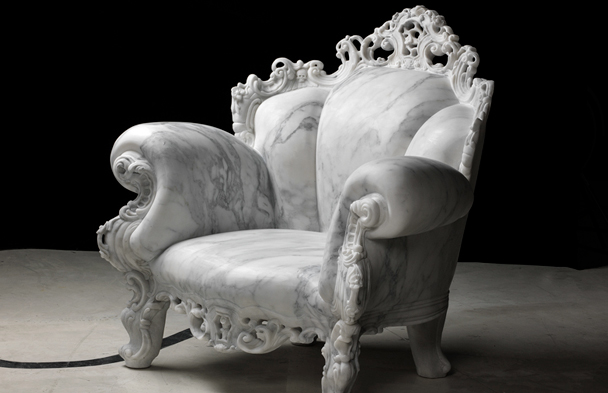 A chair is a very difficult object. A skyscraper is almost easier – Mies van der Rohe famously noted. In Milan last week Alessandro Mendini recreating his iconic Proust chair in marble for an exhibition of products shown by Italian company Robot City at Ventura Lambrate, proved the point. posted by www.dezeen.com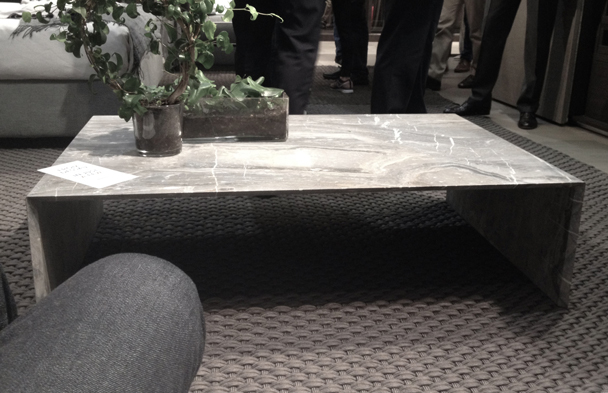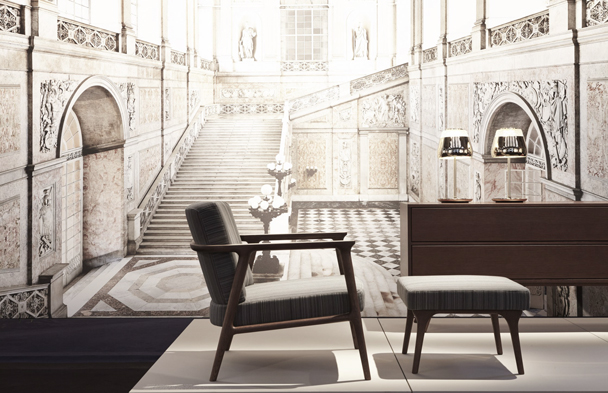 The Mooi installation with the stunning mood altering tableau serves as a back drop for the elegant grey upholstered mid century modern inspired chair.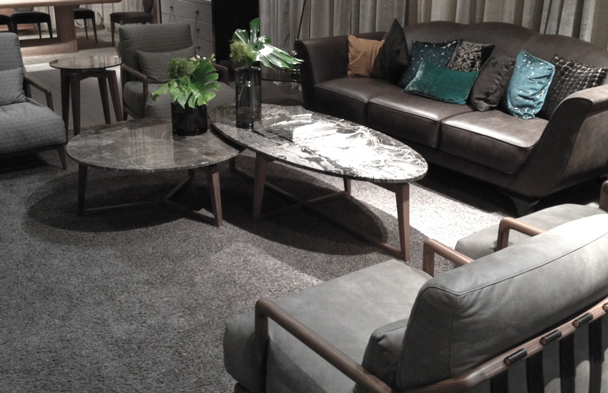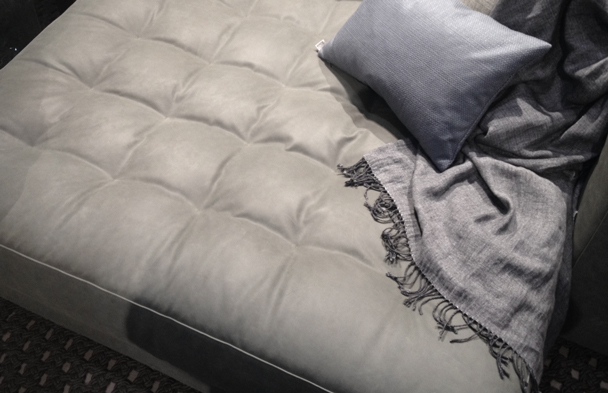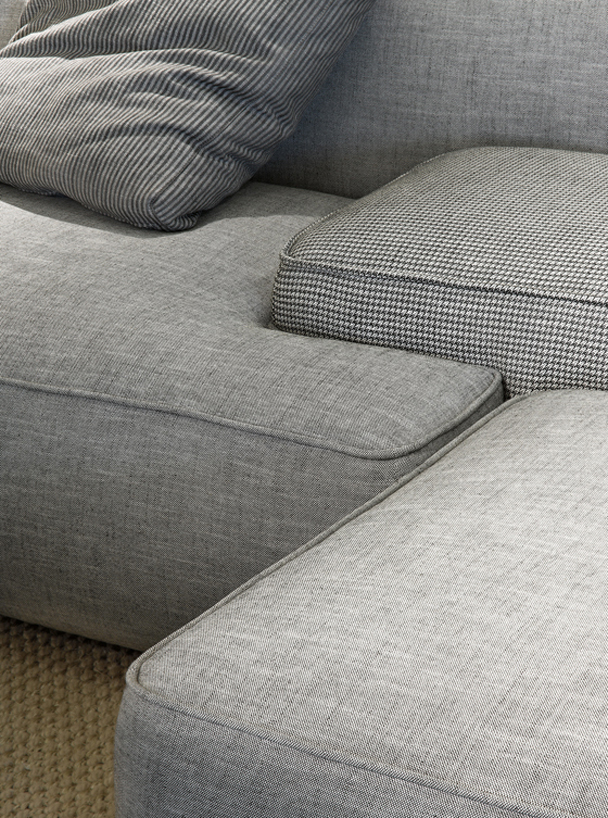 The sofa launched by LEMA in Milan draws inspiration from the celebrated tailors of London's Jermyn Street. Gordon Guillaumier's design evokes bespoke fashion in its customisable form, which can be specified in standard or corner configurations. Its slender back and arm rests lean outwards to accommodate the supporting cushions and create a less imposing form. A prominent seam runs along the edge of the back and arms, highlighting the careful fabrication and reinforcing the notion of a tailor-made product. As seen in architonic.com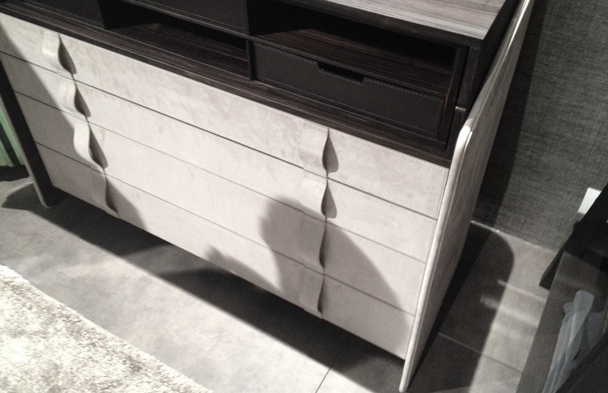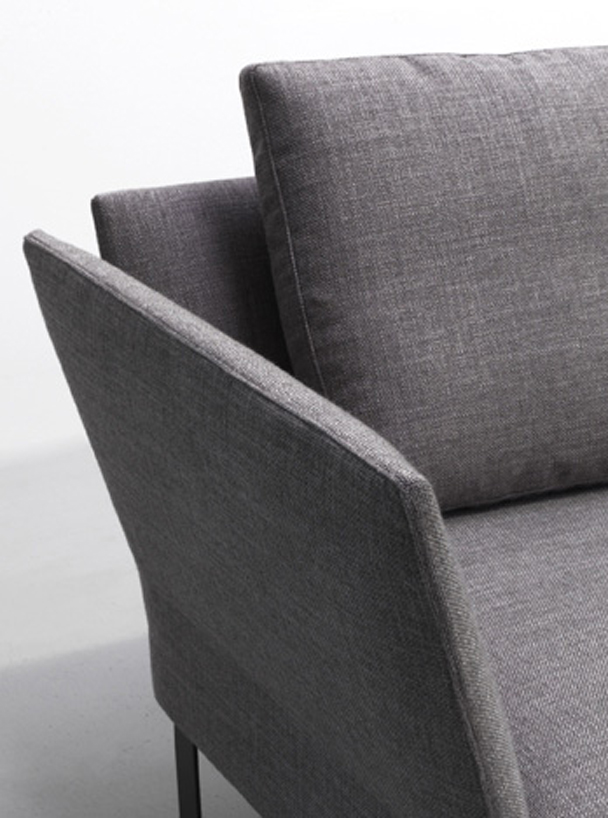 The slender arms and back of Gordon Guillaumier's Jermyn sofa help to reduce its visual mass and are complemented by the space underneath resulting from raising the seat above the floor on thin metal legs. As seen in architonic.com