May 29th – Following the successful launch in Milan, London, Miami, Chicago and New York, Logica Celata is landing in Toronto. In collaboration with the local partner Montauk Sofa, Valcucine hosted a special Tuesday night event, at 220 King Street East.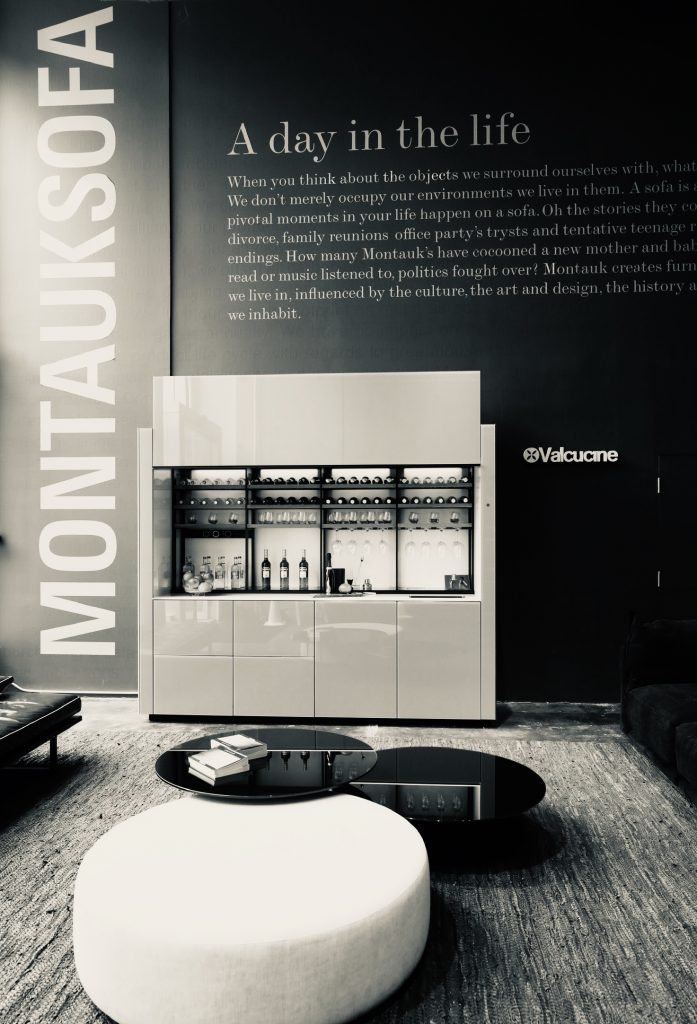 In a private reception, Tim Zyto and Danny Chartier welcomed their exclusive guests and high-profile members of the design world in the marvelous flagship store that hosted Valcucine's latest masterpiece, the new domestic Bar Logica Celata, designed by Gabriele Centazzo.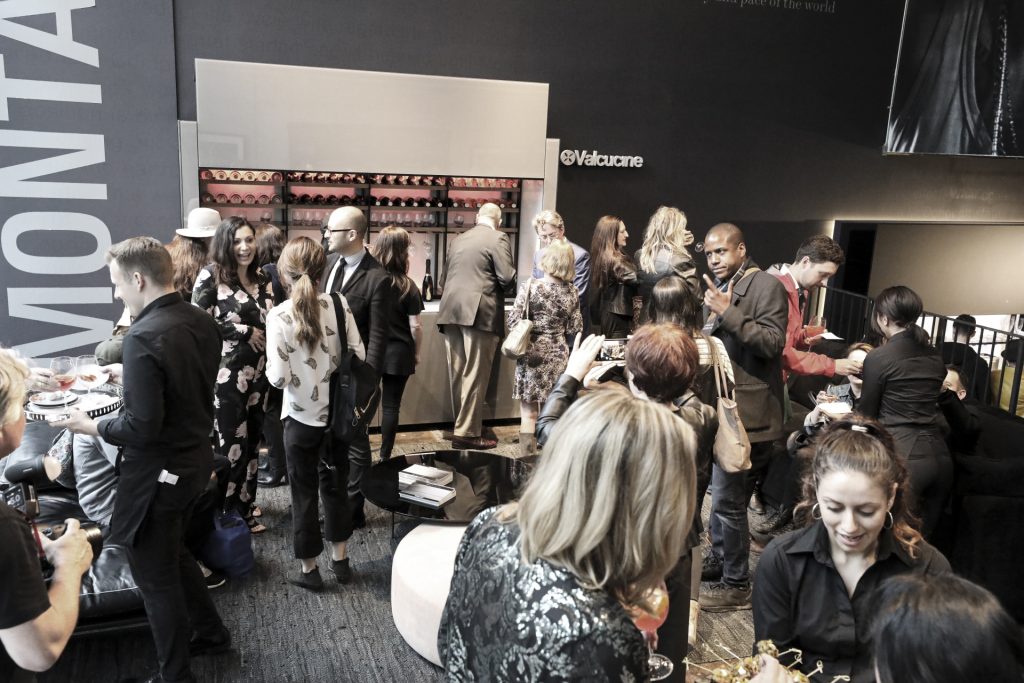 The best food, with an Italian flavour, offered by the Toronto's most revered and innovative catering and food service company – Food Dudes – and bartenders serving Prosecco, white wine and the Celata Spritz, the unique cocktail that was inspired by Campari Spritz and especially designed for this experience which was enriched by the great atmosphere created by the DJ set Bellosound.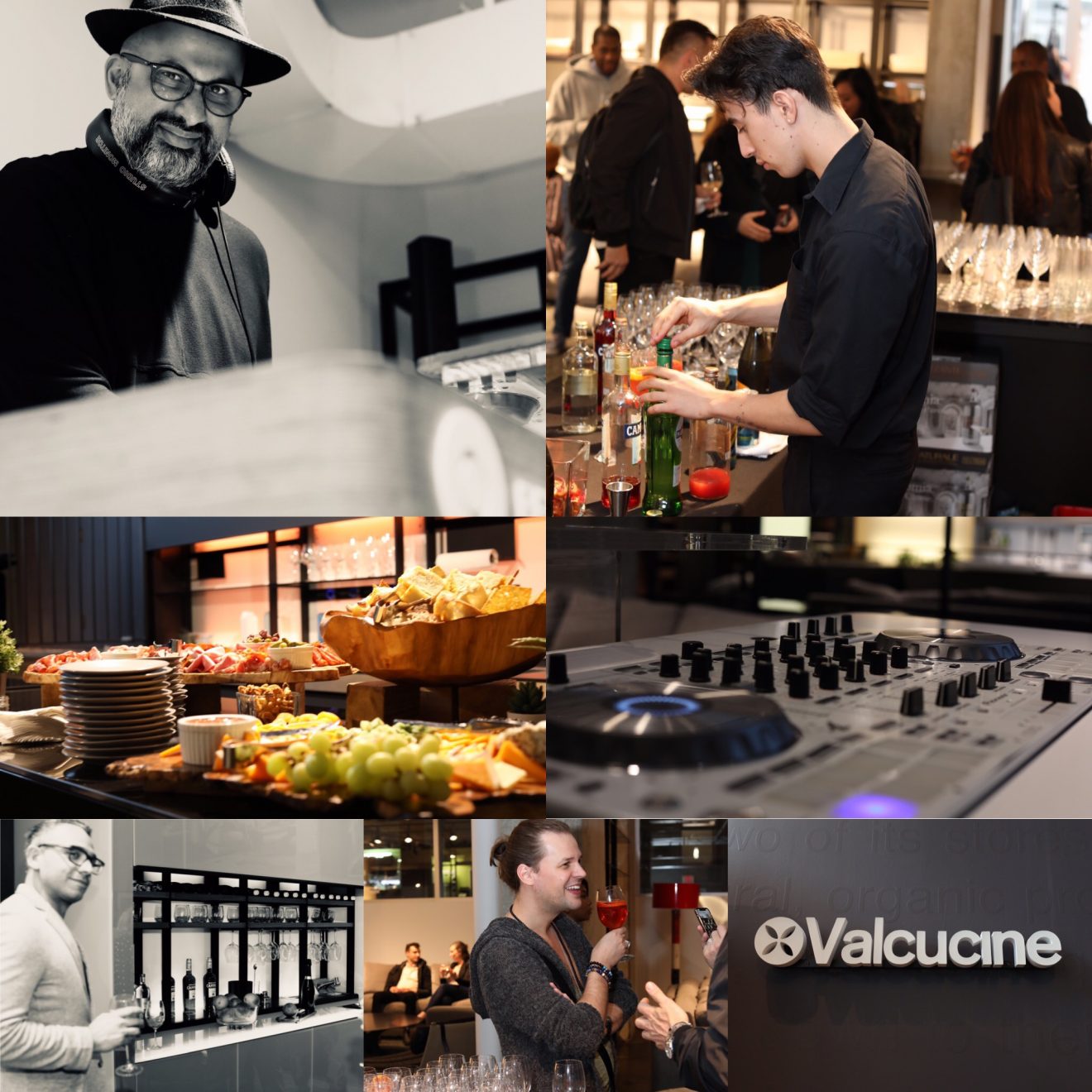 Logica Celata – the end product of brilliant research into space optimization and reinventing ergonomics – is showcased at Valcucine's Montauk Sofa showroom in the Bar configuration which completes the models available for Logica Celata, together with the Kitchen and the Preparation versions. Each configuration is equipped with solutions and accessories designed for specific requirements: everything is ready to be used as efficiently as possible and then disappear completely when no longer needed. Once closed, Logica Celata becomes an elegant piece of furniture.
"2019 is the year in which Logica Celata is being presented in the world's most significant cities: after Milan, London, Miami, Chicago and New York, this amazing project is now showcased in Toronto where we are proud to be, together with our partner whom is expanding the presence of Valcucine in Canada through the other flagship store in Vancouver." said Giuseppe Di Nuccio "Following, we will be in Frankfurt, Paris, Jakarta, Mumbai, Singapore, Foshan and Tokyo. By the end of this year, 50 prestigious locations will have launched this exclusive project."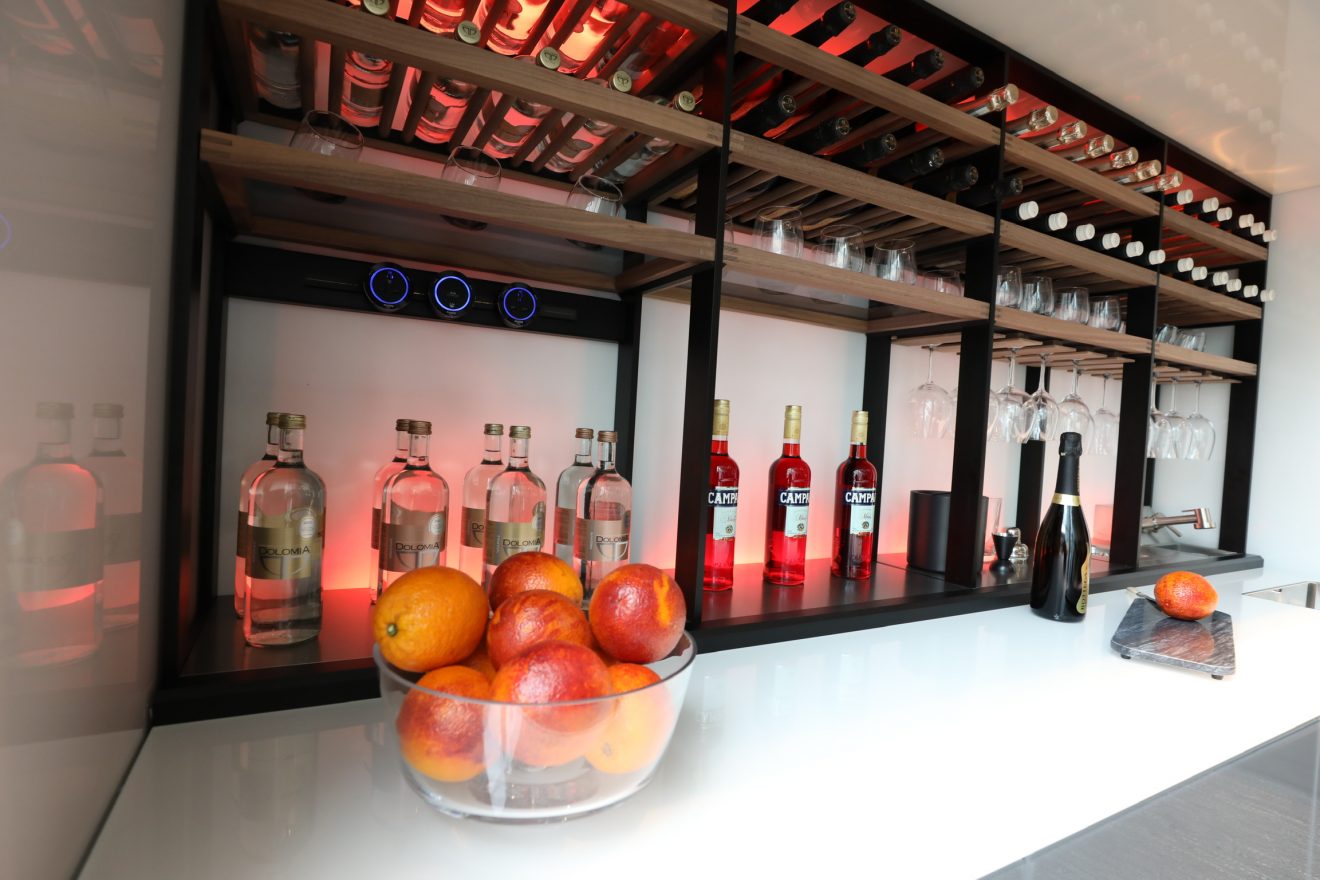 Valcucine. Reliability and durability.
Valcucine is the highest expression of Eco sustainability. It has been standing out for designing and manufacturing high-end kitchens unique in their kind for over thirty-five years now. The company has revolutionized the paradigms of this industry. It is an elite brand based on excellence in terms of innovation, craftsmanship and research.
For more info please contact:
ItalianCreationGroup
Sonia Guareschi – PR & Media Relations
Ph:+39 02 4512504 Email:
sonia.guareschi@italiancreationgroup.com
Montauk Sofa is the official dealer of Valcucine Canada
For information contact:
info.valcucine@montauksofa.com
toronto.valcucine@montauksofa.com