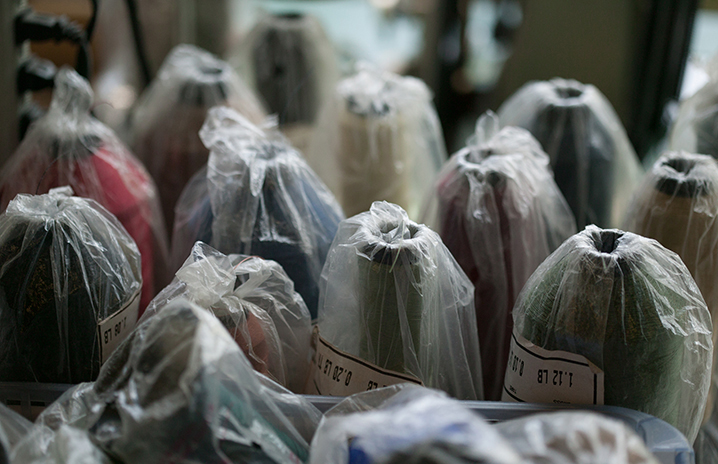 It was 1995 when a young entrepreneur, Tim Zyto, created the first Montauk Sofa. Tim had grown up steeped in the old world tradition of sofa making. His father was the owner of Biltmore Chesterfield, a successful, well respected furniture maker, who sold to retailers across Canada. The original Montauk Sofa store opened in Montreal on a somewhat seedy patch of St. Laurent Boulevard, an iconic cultural corridor fondly referred to as the Main. Zyto brought in Danny Chartier, as head designer and executive manager and together they made up the yin and yang of what is today recognized as the Montauk brand.
The new kids on the block with the larger than life minimalist cool space soon became a magnet for the ne plus ultra clientele and the go to destination for interior designers and decorators across the city. The rest is history. You can now find a Montauk Sofa showroom in the most dynamic cities in North America Toronto, Vancouver, Calgary, New York and Chicago. Over time, Zyto says, they have come full circle in terms of the styles they offer.  Montauk sofas always start out with a traditional solid wood frame ( as in the classic Montauk sofa with slip cover ) – but with clever twists and turns they refine lines, recreate curves and reshape furniture to deliver a contemporary profile that blends gracefully into the history of Tomorrow (eg. the Harris sofa). During the design process, Zyto and Chartier exchange ideas, opinions, and moods; their different approaches result in a wonderful synergy, a great way to create timeless pieces.
All Montauk Sofa upholstered products are hand made at their Montreal factory in St. Henri. The furniture frames at Montauk are made of solid wood, covered with springs which are held in place by eight-strand flax rope (the highest standard in the industry), all covered by memory foam and down filled feather cushions. There is no compromising on quality. "More wood, more metal, more feathers," Zyto confirms. The depth of the couch is generous, the cushions offer incredible support, allowing you to sit or lounge in absolute comfort. The Montauk Collection offers Modern, Classic, Slip Covered and Archetype styles. All upholstered items are available in sofa, loveseat, sectional, sleeper or chair format. You can also request modifications to personalize a selected model. Custom and apartment sizes are available as well as custom fabrics and leather.